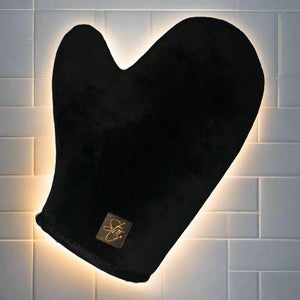 Our luxurious tanning glove is the perfect accessory for every tan lover.
Made from high quality velvet-touch fabric, our glove guarantees a smooth and even application of your tanning products, with the addition of a thumb for better grip and ease of use. As a washable product, our Luxury Velvet Tanning Glove is designed to be an addition to your tanning accessories for many years.
Fully lined inside with a waterproof coating to prevent transfer onto your hands. 
Washable at 30 degrees.