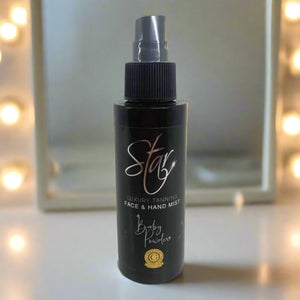 How annoying is it when your perfectly tanned hands and face start to fade faster than the rest of your body?
Covid has made us all remember to wash our hands with anti-bacterial hand-washes and alcoholic hand gels and this causes our tanning products to fade faster.
When we remove our make-up with wipes and use cleansers and toners on our face, our facial tanning will also fade faster than the rest of our body.
And this is why we have launched our NEW Face & Hand Mist, allowing you to top up your hands and face every evening before bed, waking up to a perfectly topped up tan.
100ml
Baby Powder Scented